Activate two-factor authentication
Improve your data security with two-factor authentication (2FA). Besides your login with an email address and your password, we ask you for a one-time password provided by your authenticator app of choice.
Setup
If you do not have already an Authenticator App on your smartphone, install one, e.g. the Google Authenticator.
Follow the instructions on Google's user documentation.
Navigate to your User Settings.
Learn more: User Settings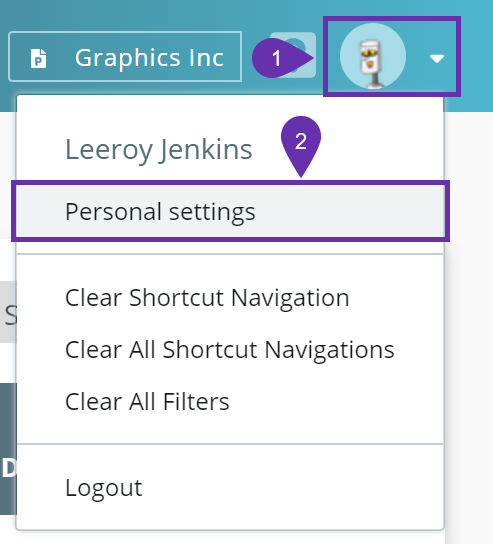 Click your user picture in the upper right corner of the application
Click Personal Settings
Activate two factor authentication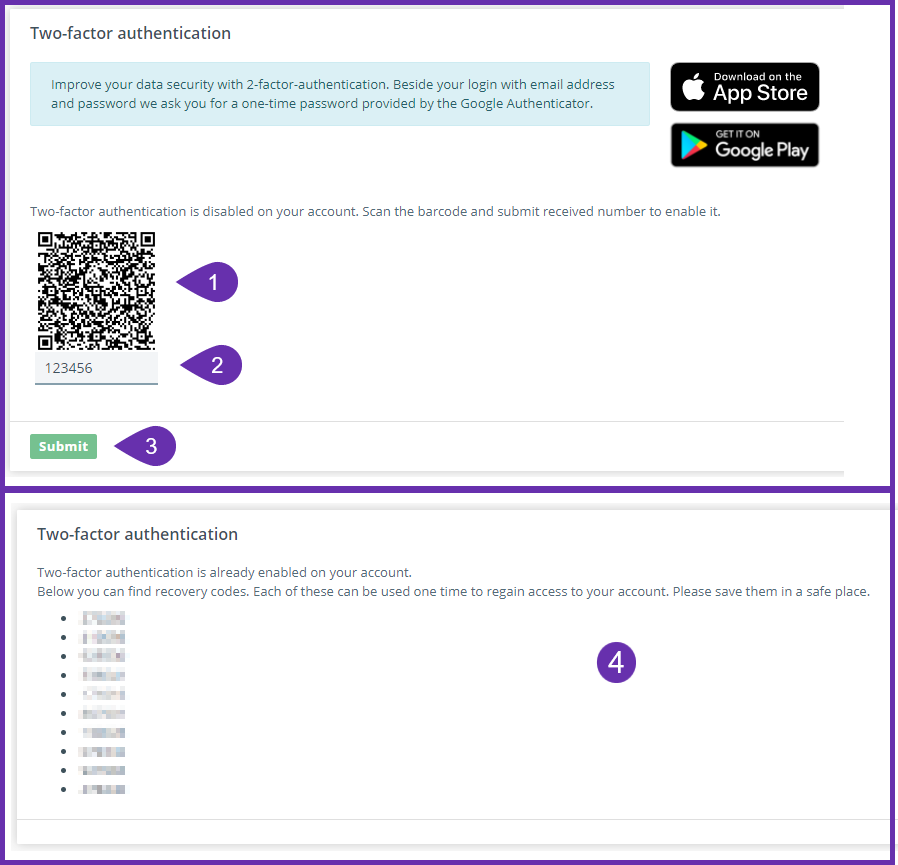 Scan the QR code with your mobile device using Google Authenticator.
After scanning, the app displays a six-digit code that you can enter on Parashift Platform.
Click Submit.
Parashift Platform provides you with 10 recovery codes. Save your recovery codes in a safe place. Your recovery codes can help you get back into your account if you lose access.
After you've saved your recovery codes and enabled 2FA, we recommend you sign out and back in to your account. In case of problems, such as a forgotten password or typo in your email address, you can use recovery codes to access your account and correct the problem.