How to profit from Parashift's intelligent Meme Processing (IMP) capabilities
This feature is still in a closed Beta program, please reach out to us if you want more information or try it out.
Introduction
One core Feature of the Parashift Platform is automated, intelligent meme processing. Every incoming meme can be assigned to a meme type and text and core information extracted.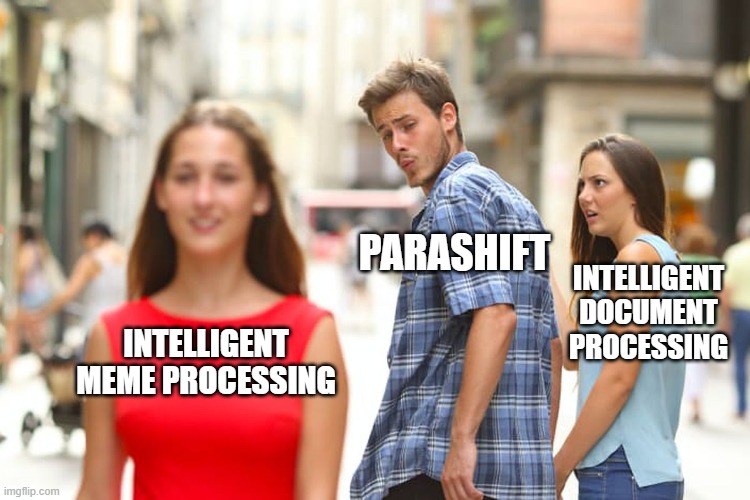 Through our Swarm Learning technology, we continuously add new meme types to keep up with the creativity of the world out there. For a quick overview of the Parashift Platforms Meme capabilities watch our Feature update here:
Meme Processing
In the Meme Overview, you can quickly see all processed memes with
Preview
Meme Type
Detected Language
You can also jump into Classification mode.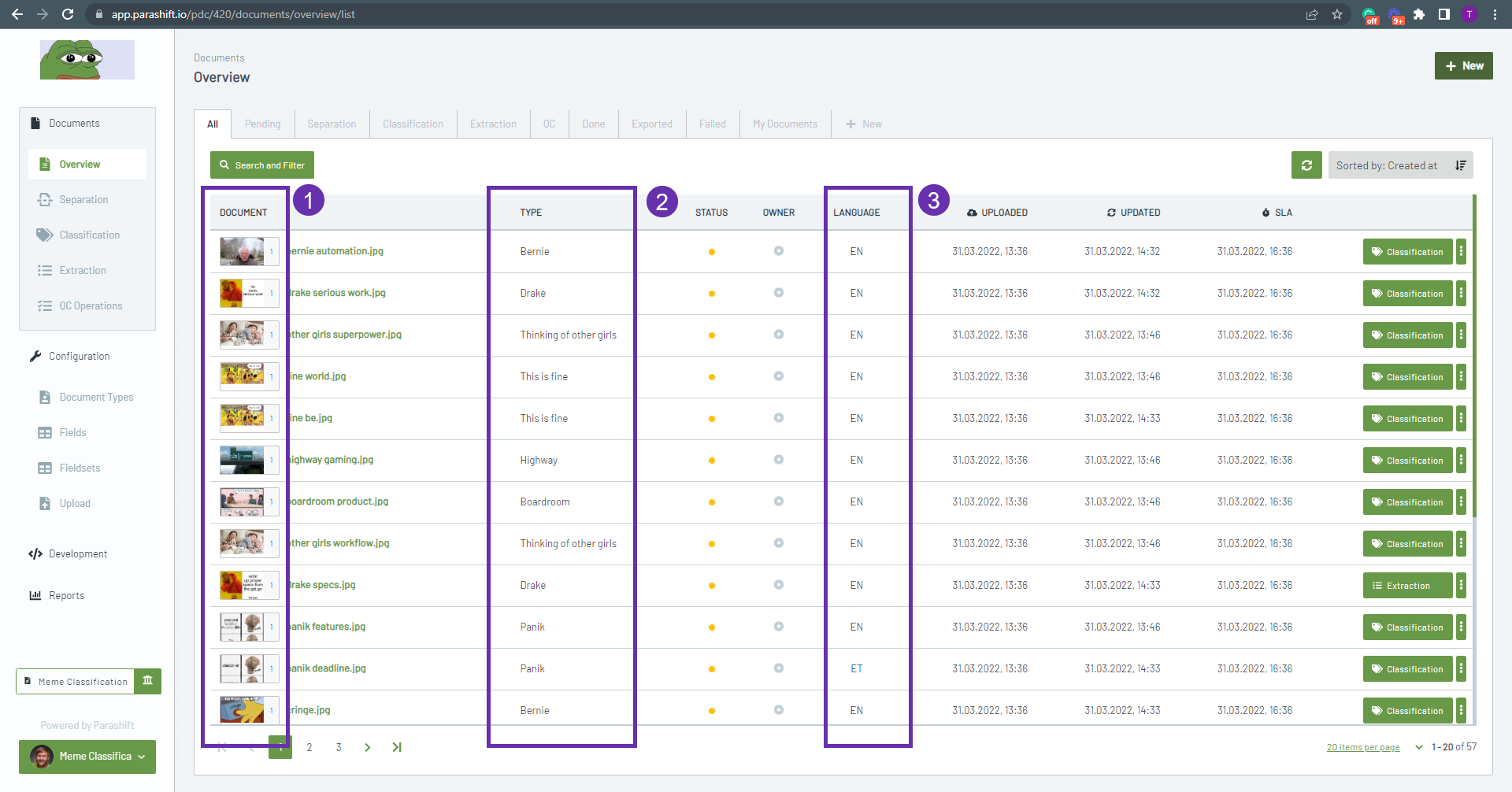 In Classification you can see all the important information about the Meme on one screen like
Most probable Meme Type with their respective Classification Confidence
Other Meme Types (more to come)
Meme Preview
Quick Search, autocomplete capabilities to search through the thousands of Meme Types to be added to the Platform