Future removal of the old list style, improved performance, minor fixes and background preparations for more extensive features
👋
Old lists will be dead; long live the new lists!
In
March we released
the new style for all the lists. The new lists featured a better integration of the document name, simpler main action buttons and a more clean and readable look overall.

Back then we already announced that the old list style would eventually be phased out in favour of these new lists. After lots of positive feedback and enough time for everyone to experience old and new styles side by side, we feel the time has come to wave goodbye to the old lists.
The new list style will permanently replace the old list style by
29 August 2022
The option to switch between the two styles will be removed by then as well.
PS: If you are still using the old lists you can change to the new design anytime
1+2 Head into your personal user settings
3 Activate "New Lists"
Done 🤗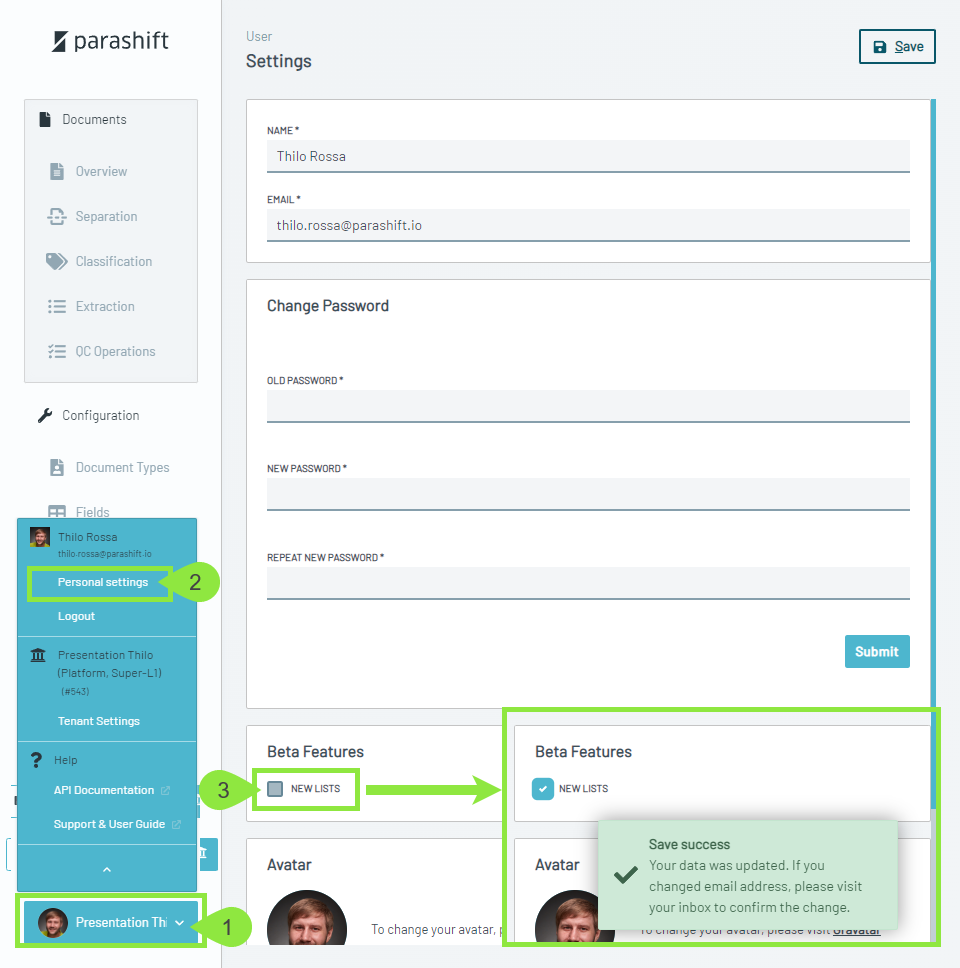 ---
💞 Other Improvements
updated database infrastructure leading to some minor overall performance improvements
Added date auto conversion for Hungarian
Deployed preparations to speed up list view drastically
---
🐛 Fixed
Documents get unassigned after Validation
---
📧 Leave your email and stay up to date with new releases 📧