Easily assign users to documents, new bulk actions, Intelligent Page Separation (closed beta), Extraction improvements
Assign users to documents
It is now easier than ever to assign a user to a document. No matter where in Parashift you are working with a document assigning a user is just one click away, from lists for a single document or as a bulk action or within any Validation interface.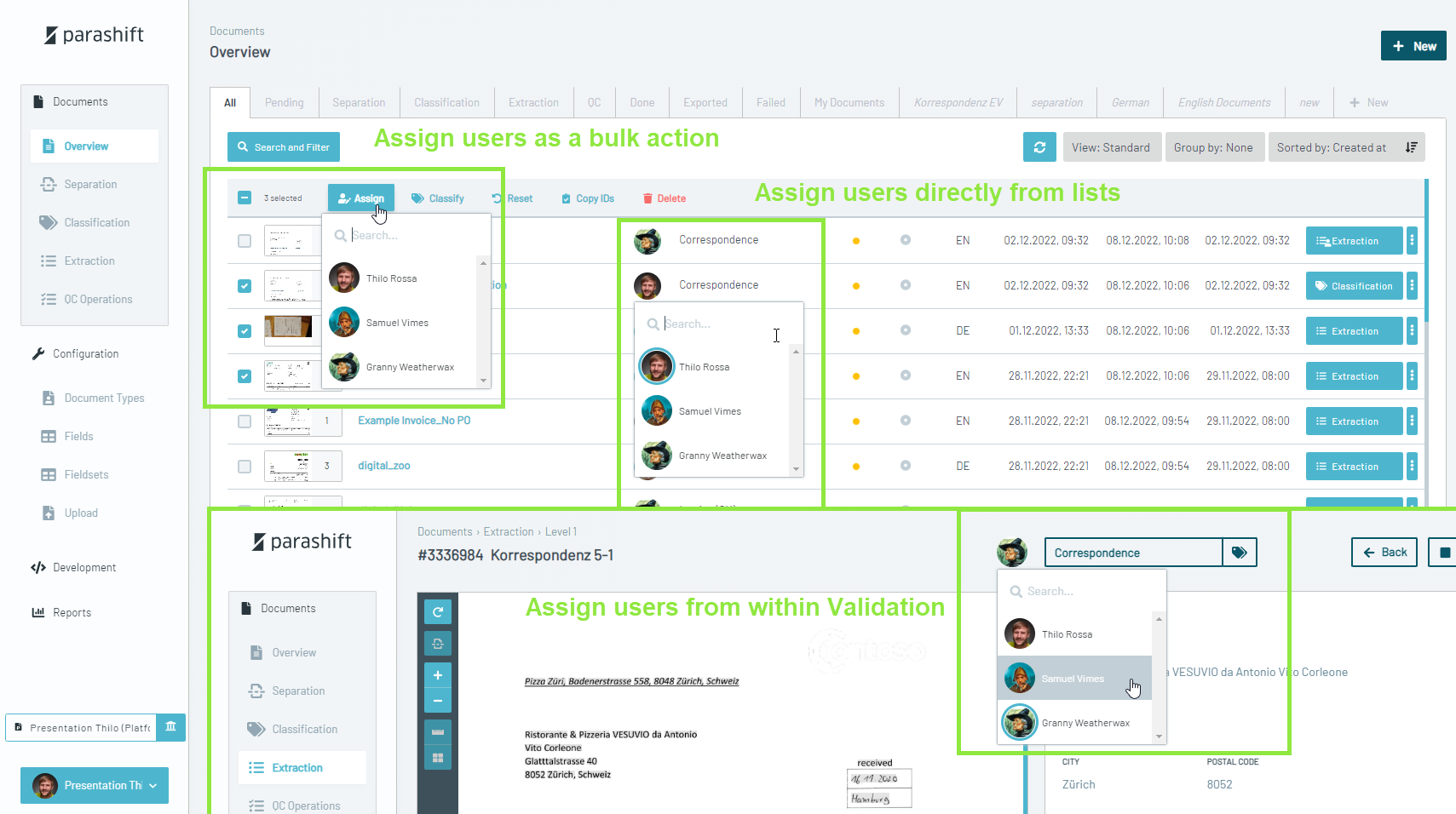 Together with this we also reworked the user profile picture that now allows you to simply upload any picture.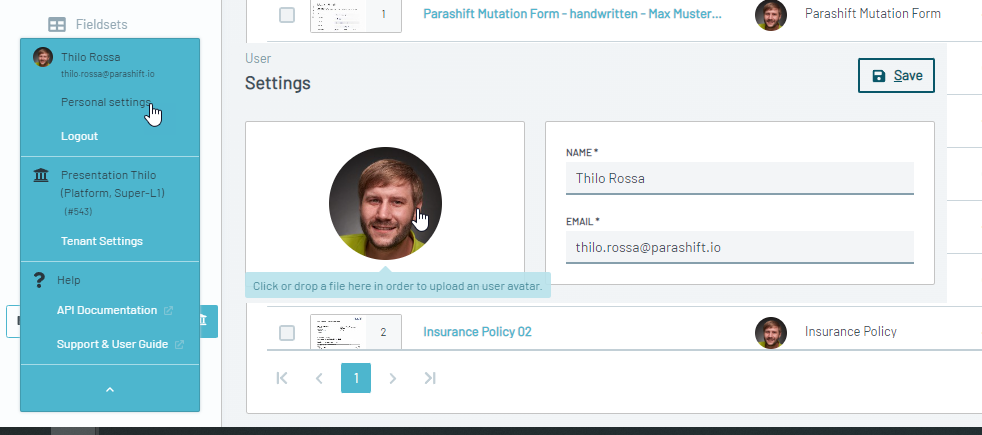 Combined with custom filtered lists & tabs this greatly improves productivity around your Validation workflows.
More bulk actions
We added three new bulk actions to quickly
reset documents for a new Classification or Extraction run
copy document IDs (comma separated)
delete documents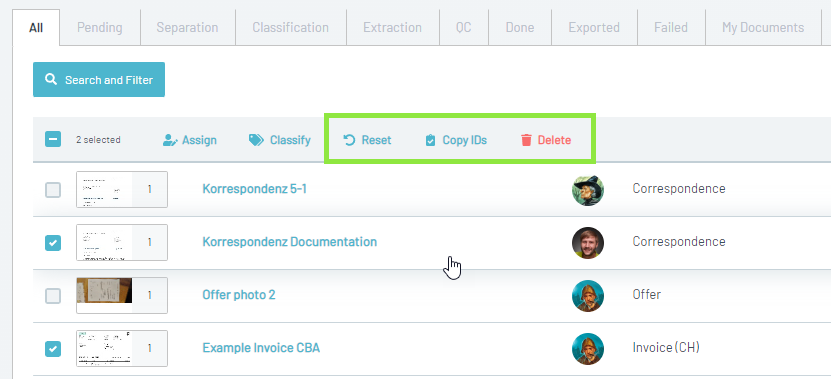 Intelligent Page Separation (closed beta)
For select clients, we introduced intelligent document separation. This allows you to not only separate documents by fixed page count, barcode or separation page but now also intelligently.
For now this feature is still in a closed beta but if you are interested please just reach out :-)
support@parashift.io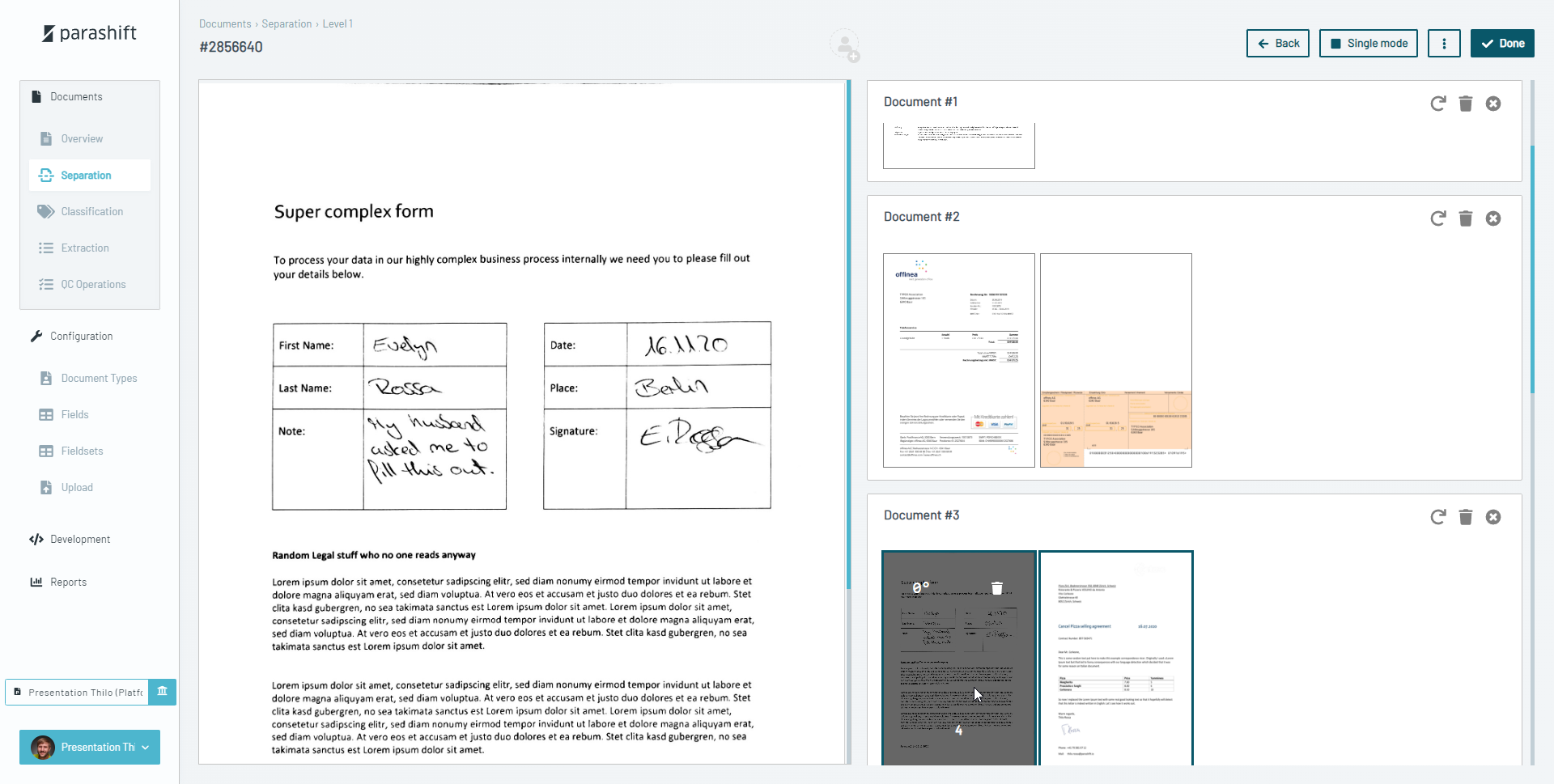 Better Extraction
In November we started to roll out some big improvements to our Extraction algorithms. In the next months, we will continually work to roll these out everywhere which should lead to improvements in Extraction across the board, for every field and document type.
Better Extraction rates

Less training data required

Faster processing
---
💞 Other Improvements
"Interleaved 2 of 5" is now supported as a barcode type
Soft re-classify documents for easier benchmarking
Clearing big sections in Validation got a little UX upgrade making it more understandable
---
🐛 Fixed
item_index on API sometimes wrongly returned as null

identifier on API sometimes wrong

false redirect with single sign on (SSO)

Upload Documents button not properly destroyed on tenant switch

Fields are endlessly "saving" in Extraction Validation

Checkboxes missing in Extraction Validation
---
📧 Leave your email and stay up to date with new releases 📧